WEIGHT: SKY 200 45,000lbs, SKY 250, 55,000-78,000 lbs capacity
USE: Buses, heavy trucks, tractor trailers, public works facilities, wash bays
FEATURES:
'clear floor' concept allows easy access under the chassis. No crossbeam fore or aft or base frame.
flush mounted or surface mounted installation with various lengths possible
platform can be extended by 4'12" on each side and by 8'25" on the runway to accommodate bigger vehicles with no need for extra legs required.
vertical lifting without posts
locking from floor level with 31 teeth
minimal horizontal forces with 4 plates and 4 X M16 anchor bolts per foot plate.
minimal concrete strength required.
can be easily moved
four independent legs provide maximum access with no tripping hazard
rotating axles manufactured from stainless steel and include a 10 year warranty
bearings are self-lubricated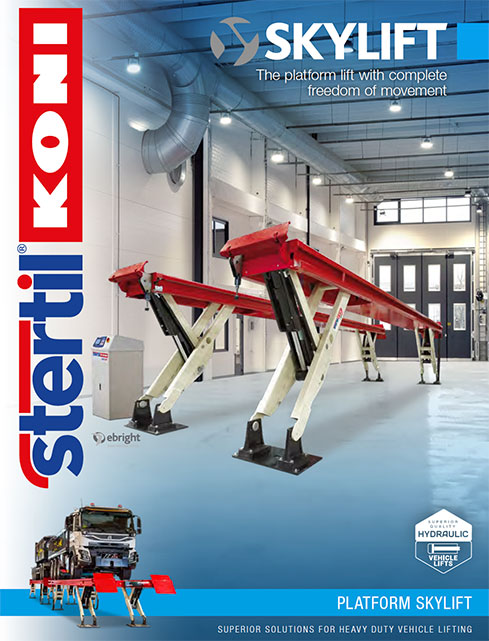 Download our Brochure
Download
en español
Drive On Lifts from Stertil-Koni are ideal bus lifts and truck lifts. They are engineered to deliver a superior lifting solution with a maximum emphasis on safety and performance.
Some of the key features include high stability, low drive-on height, no cross beams, extensive locking positions, and state-of-the-art technology.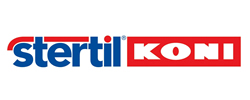 Hoffman Services is proud to distribute for Stertil- Koni, one of the world's leading lift manufacturers and suppliers. Stertil-Koni has an impressive and comprehensive range of lifts to suit a variety of situations including mobile lifts, wireless lifts, in-ground lifts, 4-post lifts, 2-post lifts and many accessories.