The Original Hoffman MiniLift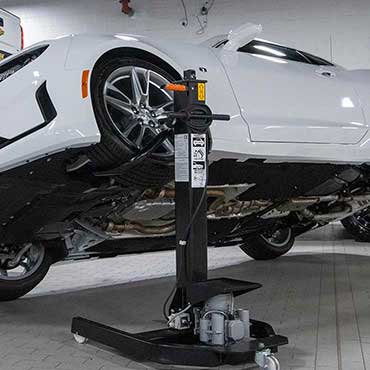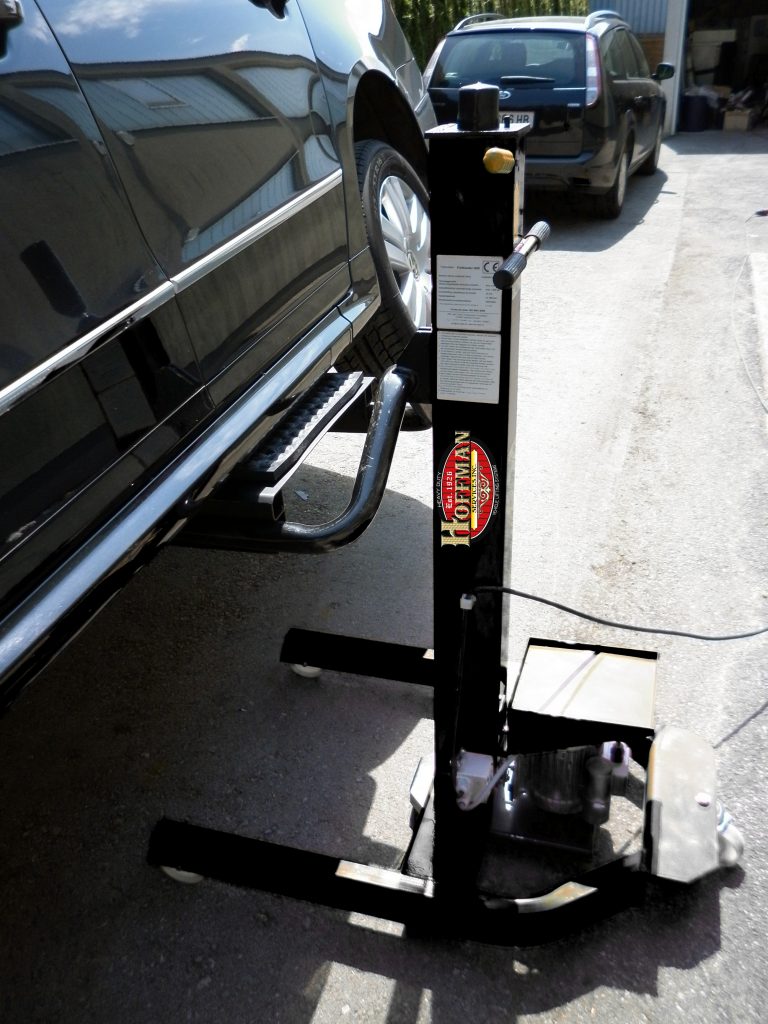 The Original Hoffman MiniLift is a mobile, single-column lifting solution for auto body shops, collectors and garages.
European designed and engineered by IME Autolift, The Original Hoffman MiniLift has been proudly sold by Hoffman Services Inc., within North America, since 2011. It has received rave reviews from both end users as well as vehicle industry insiders; this lift is well-designed, fast and easy to use.
The versatility of The Original Hoffman MiniLift makes is perfect for use within commercial and private shops as well as home garages of any size; reducing strain on vehicles and providing ergonomic design benefits.

It is a single, movable column lift with a lifting capacity of up to 5,000 lbs.
The Original Hoffman MiniLift and attachments are perfect for mechanical repair, bodywork, repainting and so much more.
For more information on the innovative Original Hoffman MiniLift, contact us today!
Price List: Click link below –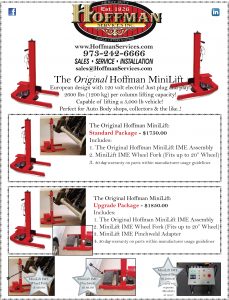 Need Parts for your MiniLift?! Hoffman Services Inc. has those too..!
Click link below –