Government & Municipal Heavy Lifts
Fast Track the Process with our Experience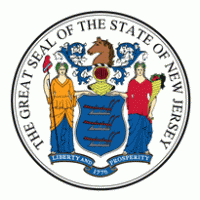 Hoffman Services has facilitated thousands of sales in the government and municipal sector. We understand the special requirements involved and can assist with paperwork and regulations. Hoffman Services is the exclusive distributor for Stertil-Koni heavy duty lifts in New Jersey with broad experience in servicing the municipal sector. We look forward to helping you.
New Jersey Government or Municipality?  Fast Track the Process!
Heavy duty lift supplier, Hoffman Services, welcomes the State of New Jersey's decision to join the General Services Administration (GSA) contract for Vehicle Lifts and Related Equipment. It means State Using Agencies can get the ideal vehicle lift equipment for their needs quickly and efficiently.
In the past, state agencies had to undergo a lengthy bidding process to obtain equipment and supplies. Under this process, the agency simply uses the contract number – #G8023 – on the submission form and the contract is awarded. Hoffman Services can assist with this process.
With Hoffman Services, state agencies that require premium heavy duty Stertil Koni lift equipment have four key processes to fulfill.
Download a copy of the NJ State Contract (2 pages).
Include a copy of the Stertil Koni New Jersey Business Registration – Hoffman has a copy on file. Certificate # 1347100.
Complete the State of New Jersey W-9 form.

To download and print all three documents, (4 pages), click here to download, then right click on the document and select "Print".

Speak to Hoffman Services to get pricing and seal the deal.
Hoffman Services has an extensive heavy duty and light duty range, including top brands like Steril Koni.
"We welcome the State of New Jersey's adoption of the State Contract for Vehicle Lifts. It allows state agencies to get the automotive lifts of their choosing as quickly as possible. We look forward to assisting state agencies to get the best heavy duty lift equipment available."

Matthew Morgan

Hoffman Services