Construction
Hoffman Services is well positioned to catered to the unique needs of construction industry vehicles.
Our specific equipment and trained personnel are all familiar with catering to facilities that service construction, excavation, earth-moving, snow-clearing, bulldozing and other XXL vehicles that may require adapters or extra space to service.
Maximizing uptime is incredibly valuable in an industry where time is money.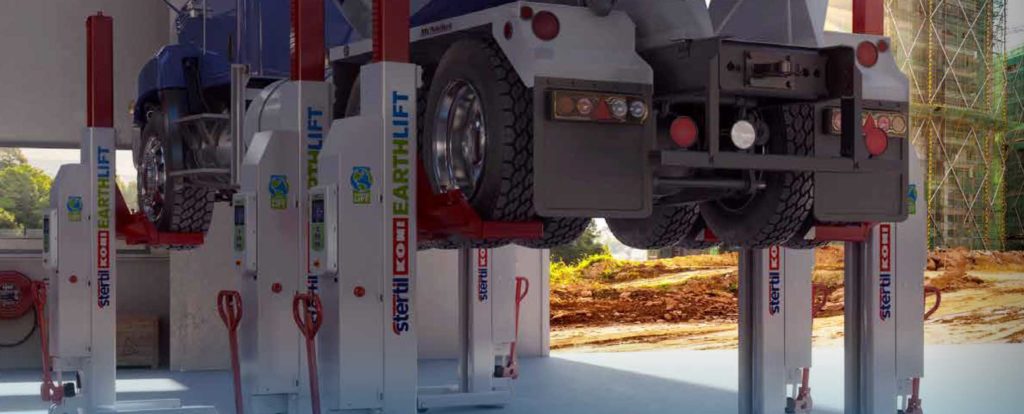 Stertil-Koni equipment has modification available for:
Models with extra-long and wide fixed and adjustable detachable pick-up forks for outside tyre diameters from 19.6 inches up to 66.9 inches
Extra wide wheel adapter plates for vehicles tires with outside diameters up to 90.6 inches.
Low- Profile Cross and Telescopic Transverse beams for more accessibility wheel-free maintenance.
Special adapters for optimal lifting in configurations of 2 and 3 columns.
Each column with a capacity from 16,500 lbs up to 40,000 Ibs. Configurable up to 32 columns.
Longer lifting cycles and less battery-charging with the regenerative EARTHLIFT®.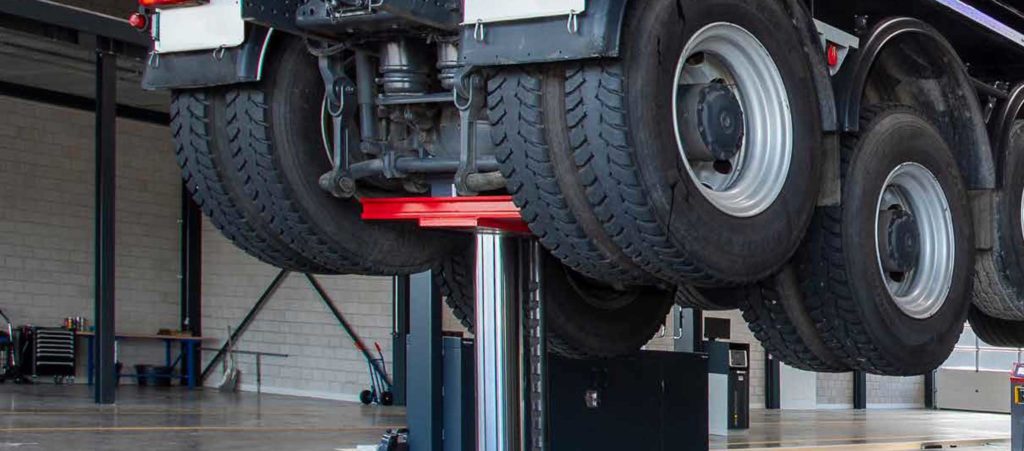 We have a large range of solutions available for construction industry vehicles including mobile column lifts, 4 post lifts, scissor lifts, inground lifts all with industry leading ebright smart control system and you can be assured that your facility can accommodate practically anything.