MOBILE COLUMN LIFTS
The Stertil Group provides customized and technically advanced lifting solutions for heavy-duty customers worldwide, as well as the best possible after-sales service from factory trained local partners. These superior solutions are conceived, developed and implemented by a team of specialized professionals with unique experience. Thanks to its quality people, its total in-house production process and its international organization, Stertil-Koni is the world leader in the field of heavy-duty vehicle lifting systems.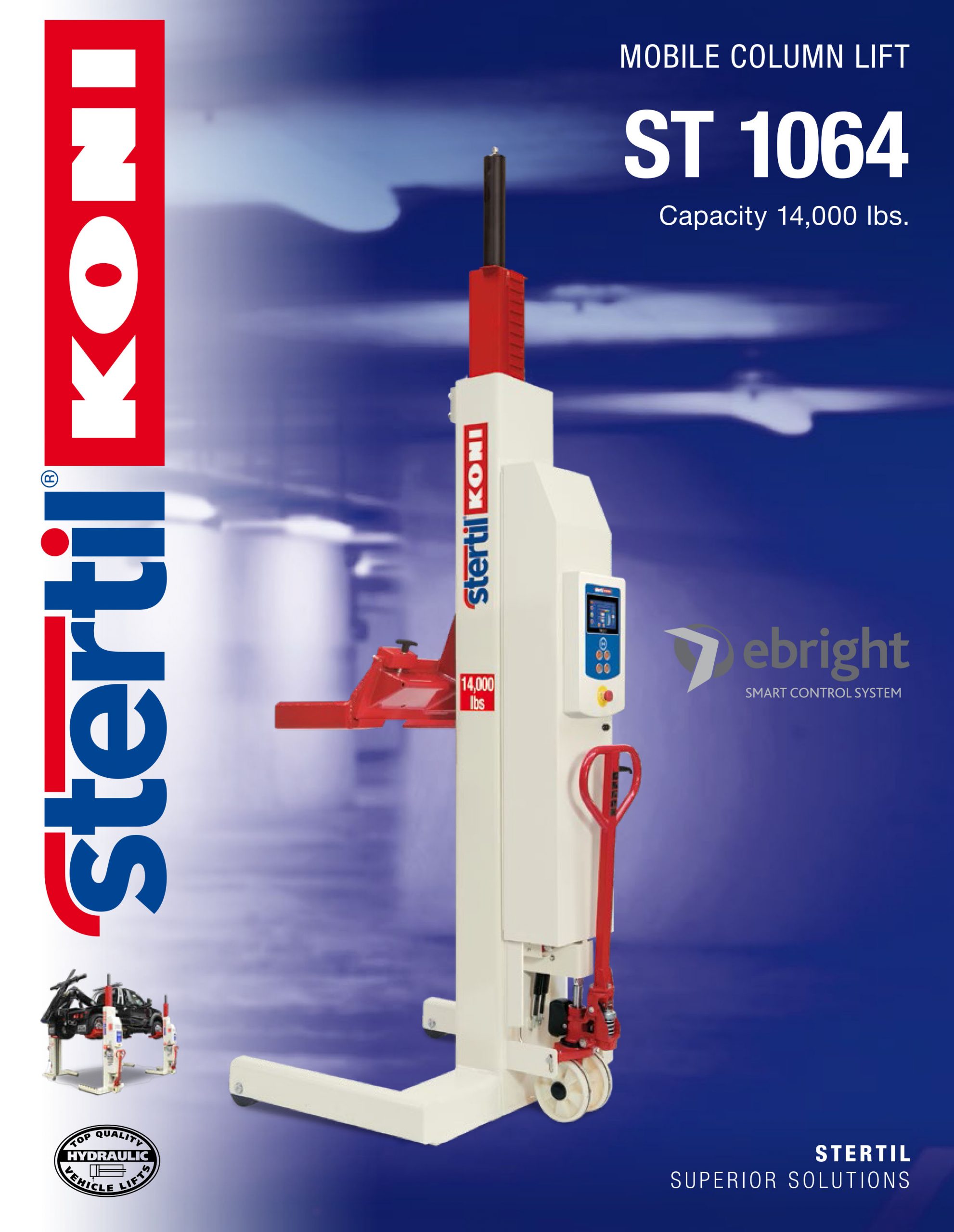 Download the ST 1064
Download
Mobile column lifts were developed to assist health and safety demands in the garage equipment market. They are engineered to address virtually all lifting requirements. These mobile truck lifts reduce hazards and allow modifications to suit the height of any mechanic. Hoffman Services Inc is proud to be the exclusive New Jersey distributor for leading mobile column lift manufacturer, Stertil-Koni. Their mobile columns lifts feature:
lift from 16,500 lbs to 40,000 lbs per column
high quality, high tensile DOMEX steel for maximum strength
reliable hydraulic technology for rapid ascent and descent
independent mechanical locking pawl (tested at 3:1 safety)
gravity-fed locking system – no springs which can rust or distort
1 3/8" locking intervals on carriage
3 level redundancies (mechanical, electrical and hydraulic)
hose burst valve for protection against catastrophic line rupture
self-diagnosis and troubleshooting protocols (minimum 25 codes)
lifting height 69″
patented gas shock to provide overload protection for pallet jack
approved for outdoor and indoor use.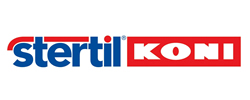 Hoffman Services is proud to distribute for Stertil- Koni, one of the world's leading lift manufacturers and suppliers. Stertil-Koni has an impressive and comprehensive range of lifts to suit a variety of situations including mobile lifts, wireless lifts, in-ground lifts, 4-post lifts, 2-post lifts and many accessories.