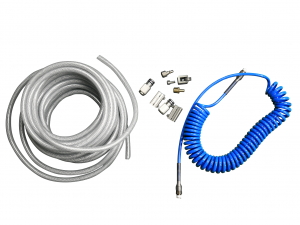 The new Compressed Air-in-Platform kit from Stertil-Koni is proving to be a popular addition to 4-post and SKYLIFT systems by adding the ability for mechanics to easily access air for their pneumatic tools like wrenches and impact drivers and decreasing any tripping hazards or potential hose damage.
The Kit comes with an 8-foot air pipe, hardware and one outlet for easy installation – providing approximately 20 feet of reach or may even be combined for even longer reach. For more details, read their release here.
Feel free to contact us if you have questions about adding the compress air-in-platform Kit.