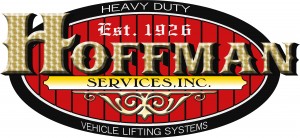 Stertil Koni joins Hoffman Services in welcoming the Automotive Lift Institute (ALI) Inspector Certification Program. Currently in pilot phase, ALI has opened registration for its ground-breaking Certified Lift Inspectors training program.
Hoffman Services has played an integral role in devising the program with Matthew Morgan hand-picked to be part of the pilot program. He looks forward to the ability to service the industry under the new safety regulations. This certification requires real world application including practical testing. It officially launches in October 2012 at the SEMA show in Las Vegas.
Stertil Koni emphasized the importance of product certification along with maintenance and annual checks to ensure performance and safety.
Hoffman Services is the official supplier of Stertil Koni in NJ. Contact us for information to help your business.