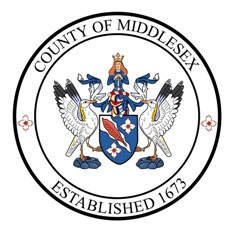 The Middlesex County Department of Transportation has more than 850 vehicles of varying sizes and weights to repair and maintain. Executive Director, Steve Fittante, talks about how Hoffman Services assisted in an upgrade of mobile column lifts at two of their busy facilities.
"Our decision to work with Hoffman was based on our initial meetings with the management and operations management staff," he begins. "They demonstrated a professional knowledge and a willingness to tailor their product offerings to our specific needs."
Middlesex County decided to change from an exclusive use of in-ground lifts to mobile column lifts.
"The changes have enabled our workforce to more efficiently use lift bays for vehicles of varying Gross Vehicle Weights," commented Fittante. "One project involved the repair of the concrete and supports for in-ground column lifts. They met several times with our staff to fine tune the project and their employees focused on all aspects of the job from initial excavation to a thorough clean up before they left."
Fittante said the Department of Transportation is very satisfied with the upgrade. "Hoffman had consistent attention to detail on all aspects of the project from bidding to work completion and follow-up. The Hoffman sales staff painstakingly answered all of our questions as we wrestled with how to introduce above ground mobile column lifts to our two facilities. They went the extra mile, meeting with our foremen and mechanics to help them develop confidence in the new technology."
Contact us for a free consultation.