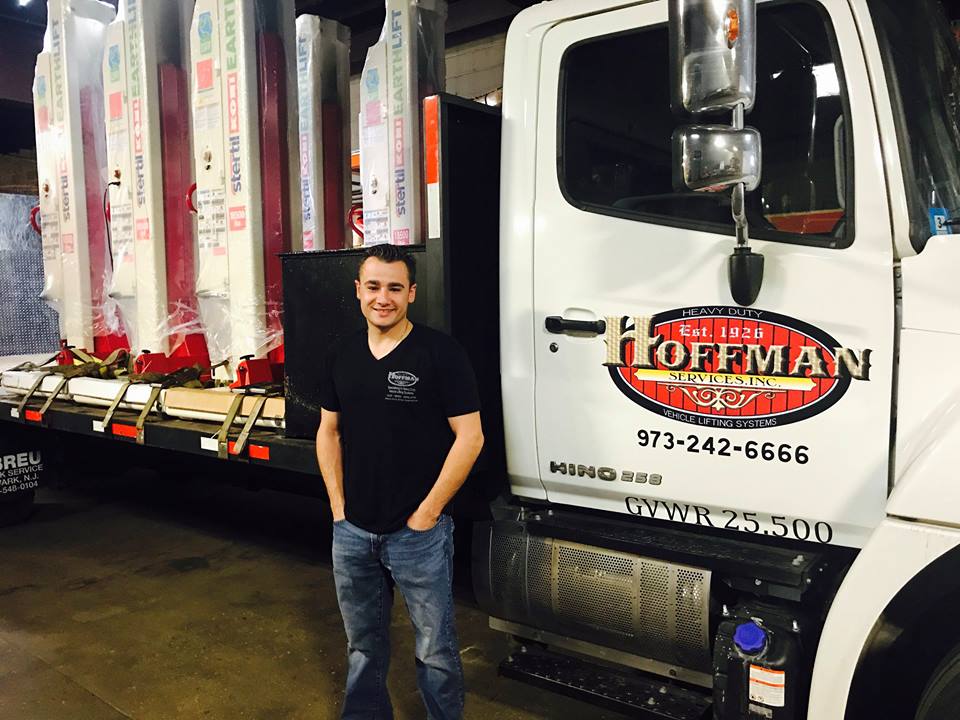 Interviewer: When did you start at Hoffman Services Inc.?
Matthew Morgan: I started full-time, right out of high school. In fact, after my last final, I went directly to work, that same day, and never looked back.
What is your current title?
Matthew Morgan: My current title is Principle at Hoffman Services Inc.
What do you do daily at Hoffman Services Inc.?
Matthew Morgan: On a daily basis, I help manage our team of technicians and office staff. I am directly tasked with project development, cultivation and management for the Stertil-Koni USA brand.  I handle all International sales and inquiries as well for Stertil-Koni USA.
What is the toughest struggle as an owner?
Matthew Morgan: There is always something to do, follow-up on, follow through on, but it comes with the trade. Every successful business today has multiple layers to it. I take it all in stride.
What is the most important project that you have ever worked on?
Matthew Morgan: Every project we work on is important in my opinion. But if I had to choose one, it would have to be the Jersey City Municipal Complex. Besides being one of the largest projects we have ever successfully completed, it included one of the worlds largest vehicle lifts ever produced, the Stertil-Koni USA ST-4600.
As of 2017, there continues to be only 2 in the entire world. This lift, capable of raising 132,000 lbs was by far the most exciting and challenging project to be apart of, from the initial sale through the installation process. We traveled to Holland to see the lift as it was going through the safety certification, but this also gave us first hand knowledge on the proper way to handle and install the unit once it arrived at the final destination.
Favorite hockey team?
Matthew Morgan: I still watch the N.Y. Rangers when I have the time… or really any team playing against the New Jersey Devils!
How is the atmosphere at where you work?
Matthew Morgan: For the most part, relaxed. We have created a family atmosphere here at Hoffman Services. Our employees are some of the most professional, dedicated, brilliant, tech-savvy individuals you will ever meet and it's a pleasure to work along with them.
What keeps you motivated?
Matthew Morgan: I feel that motivation comes from within. I have always been a goal oriented, driven person. I also love the challenge. One time a competitor told me, "You will never make the sale too…" Personally, I actually feed off those type's of comments and it makes me try even harder. Not only did I make a sale to that specific customer, but we have made numerous to that same customer since that statement was made!
Thank you for your time Matthew and keep up the great work. Obviously you do a tremendous amount with and for your company and everyone can see it. Your hard work has not gone unnoticed.
Matthew Morgan: Thank you!