For our Legacy Interview series, we offer some insight into the Hoffman Services team, the behind-the-scenes folks who help us do what we do.
Today we have a chat with our tech specialist Daniel Hill.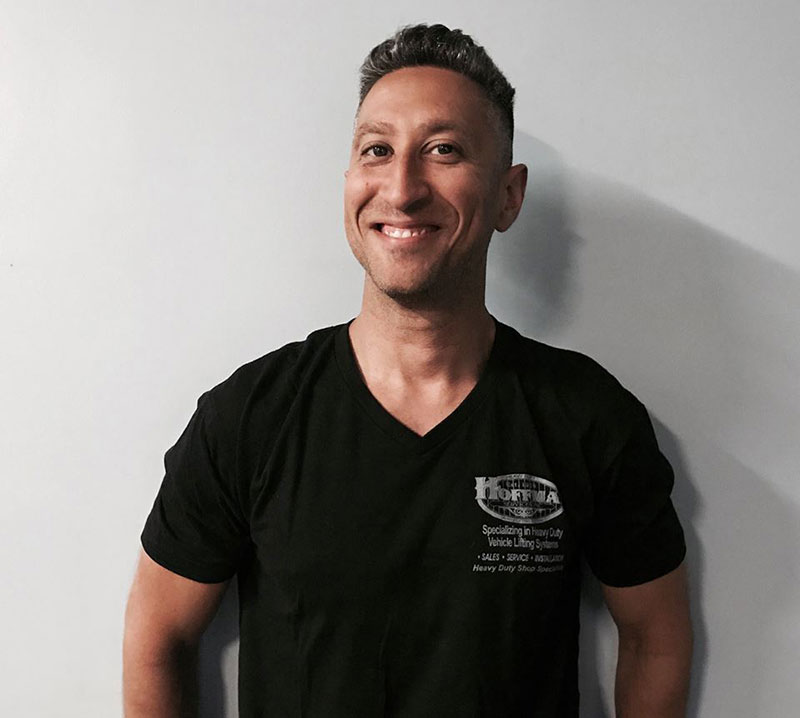 Interviewer: Good morning Daniel Hill
Daniel Hill: Good morning
Thank you for sitting down with us.
Daniel Hill: No problem, here to help.
What do you do at Hoffman Services Inc.?
Daniel Hill: I support the desktop PCs and server, both remotely and physically if need be. I also advise as well as consult on the social media marketing efforts of Hoffman Services Inc.
When did you start at Hoffman Services Inc.?
Daniel Hill: May 2010
What do you do on a regular basis?
Daniel Hill: I keep an eye on the technical components at Hoffman Services Inc. and provide assistance on an as-needed basis for any troubleshooting required.
Favorite band?
Daniel Hill: Matchbox Twenty
Favorite memory at Hoffman Services Inc.?
Daniel Hill: One time, I was in the bathroom, this is awhile back, and one of the infamous Hoffman Services Inc. guard dogs, Chance to be specific, physically opened the door to the bathroom, looked at me and then walked right on through, as if to say "Oh, you're in here too." Also I never used the bathroom for the rest of the day.
Must of been the old offices?
Daniel Hill: Yea. [laughing] Like I said, awhile back… yes, these new ones are much better.
Biggest struggle for the company?
Daniel Hill: The toughest part is making sure the appropriate processes are followed. We have automatic backups for the most important data, but all employees need to ensure that personal files are saved securely.
What do you enjoy the most about your job?
Daniel Hill: Helping the team use tools to manage their work remotely is wonderful. Once the employees including the office support realizes that they can work from anywhere, they will "check-in" remotely more frequently.
You seem like a pretty positive guy, (I am), what do you owe that too? Obviously hundreds of calls a day, how do you cope?
Daniel Hill: I always try to remember that it's not about the work, it's about the people and the relationships. Working hard gives you the reputation of being a person others want to be around.
Daniel Hill, keep up the great work at Hoffman Services Inc.
Daniel Hill: Thank you, I will.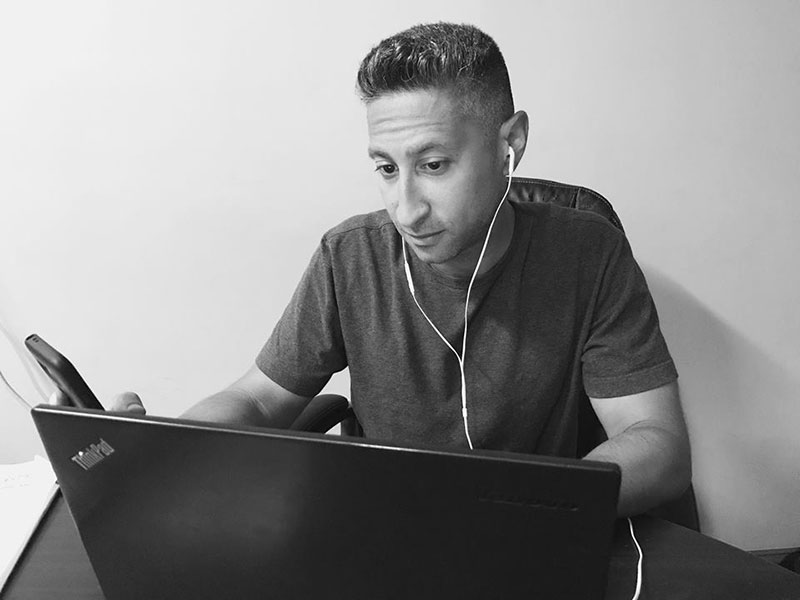 Do you have a Hoffman Services staff member you'd like the learn more about? Let us know in the comments!