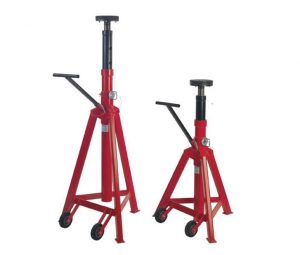 Safety is paramount with the work we do so it comes as no surprise that Stertil-Koni has reported a significant increase in use of their Support Stands in vehicle maintenance shops around North America.
Technical Sales and Support Manager at Stertil-Koni says that "Safety is always mission number one. That's why support stands are so essential. They are a secondary support device engineered to securely support raised trucks, buses, and other vehicles, facilitating a broad range of maintenance procedures."
Support stands can be paired with a range of lifts including portable lifts, mobile column lifts, in-ground, piston and scissor-style vehicle lifts making them a truly versatile option in the garage.
Hoffman Services has always been a proponent of lift safety in the workshop so these support stands offer that extra level of protection that even the most experienced and well-trained professionals could use.
For more information, read the latest Stertil-Koni press release. As always, feel free to contact us if you need to learn more about support stands.