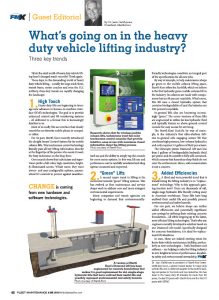 In the June edition of Fleet Maintenance Magazine, Dr. Jean DellAmore discusses key trends in the heavy duty vehicle industry.
Full color touch screens, technology that addresses more stringent environmental requirements, and increasing efficiency in fleet maintenance equipment all mark areas of recent change in the industry.
Read the full article here.