Military
Hoffman Services is proud to serve the U.S military by providing military-specific heavy duty lifting solutions from light through to some of the heaviest tactical vehicles. Our lifts are field tested, tough and ready to handle any environment and as always, safe to operate.
Through the years we've added the full Stertil-Koni range to a number of military facilities including inground lifts, platform lifts, piston lifts, scissor lifts in addition to the popular mobile column lifts
Our mobile column lifts offer flexibility by allowing them to easily be moved around, can lift well up to 160,000lb and our state-of-the-art ebright console allows for easy controls.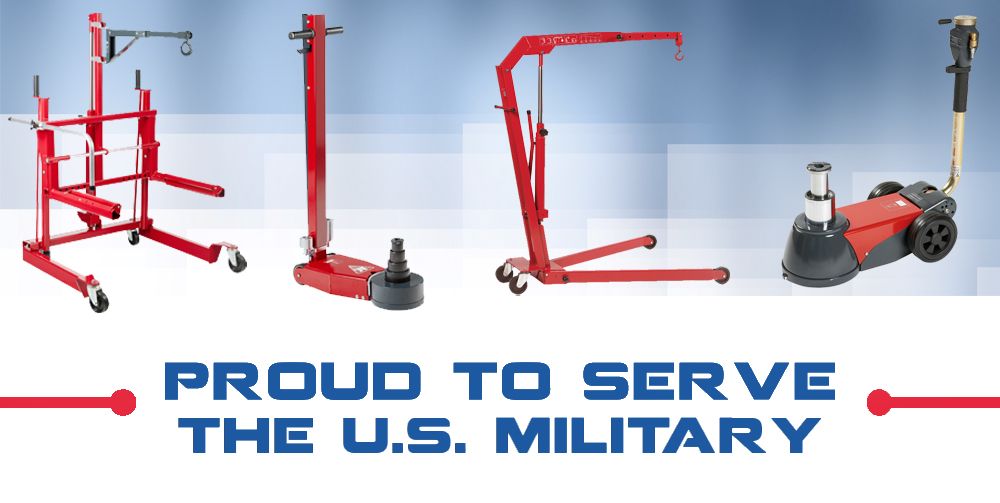 Stertil-Koni has worked hard to design their products specifically for the military including high-capacity floor jacks, wheel dollies capable of use on 1600 R20 tactical vehicle tires, and shop cranes that can lift up to 4,400 pounds. Stertil-Koni aviation products certified for commercial aircraft lifting are also being adapted for use with Military rotary and fixed-wing aircraft.
If your base or military facility needs some specialty heavy duty lifting equipment or servicing, contact Hoffman Services Inc today.